Inclusion and Special Educational Needs and Disabilities (SEND)
Inclusion Support
We are an inclusive community that offers effective provision for a wide variety of special educational needs and disabilities. Cotham recognises that some students have greater difficulty in learning than their peers, including students who have learning difficulties, a physical disability, or social, emotional or mental health concerns that may prevent them from achieving their full potential without additional support. In addition to the high quality of teaching and adaptation in lessons, we have an experienced team of SEND specialists to provide support for students who experience barriers to accessing the curriculum.
SENDCO: Gabby Telford
Email address: telfordg@cotham.bristol.sch.uk
Support is divided into two broad areas: Learning Support (SEND) and Student and Family Support (Inclusion).
Learning Support
Additional learning support is offered to all children who are experiencing significant difficulty in accessing the curriculum because of barriers to their learning by an experienced team of SEND specialists. We offer specific literacy, numeracy, phonics, social skills and life skills interventions as well as in-class support, lunch time clubs and homework support. We also work closely with parents/carers and external SEND professionals, e.g. Educational Psychologists, the Bristol Autism Team (BAT), the Sensory Support Team and the Community Children's Health Partnership, to reduce and eliminate students' identified barriers to learning and to support full participation in the school community for students, and prospective students, with a special educational need or disability.
The term SEND refers to four broad areas of need, as outlined in the SEND Code of Practice. These broad areas are:
Communication and interaction

Cognition and learning

Social, emotional and mental health difficulties

Sensory and/or physical needs
The school also offers bespoke support for students where English is an Additional Language (EAL). The school has HLTAs that specialise in supporting students with their language development as well as helping them to access the curriculum effectively. This includes assessment to understand students individual English proficiency, assistive technologies and small group interventions.
If you would like to find out about the sort of support that we offer, or to talk to a member of our SEND team, please contact us on 0117 919 8000 or by email.
Student and Family Support
The Inclusion Department offers a wide range of support and services for students and their families, tailored to need, including mentoring, counselling and behaviour support, in addition to working with external providers and agencies such as Creative Youth Network, Empire Boxing and Off The Record.
If you have any queries please contact the Inclusion Team on 0117 919 8000.
Links
Bristol City Council - Local Support Offer
Bristol City Council - Local Support Offer for parents and carers
You can find information about Bristol City Council's Local Support Offer here.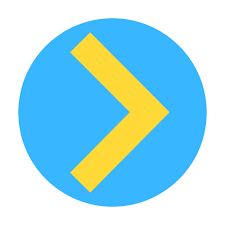 Bristol City Council - Local Support Offer for parents and carers
You can find information about Bristol City Council's Local Support Offer
here.