Making choices at Key Stage 5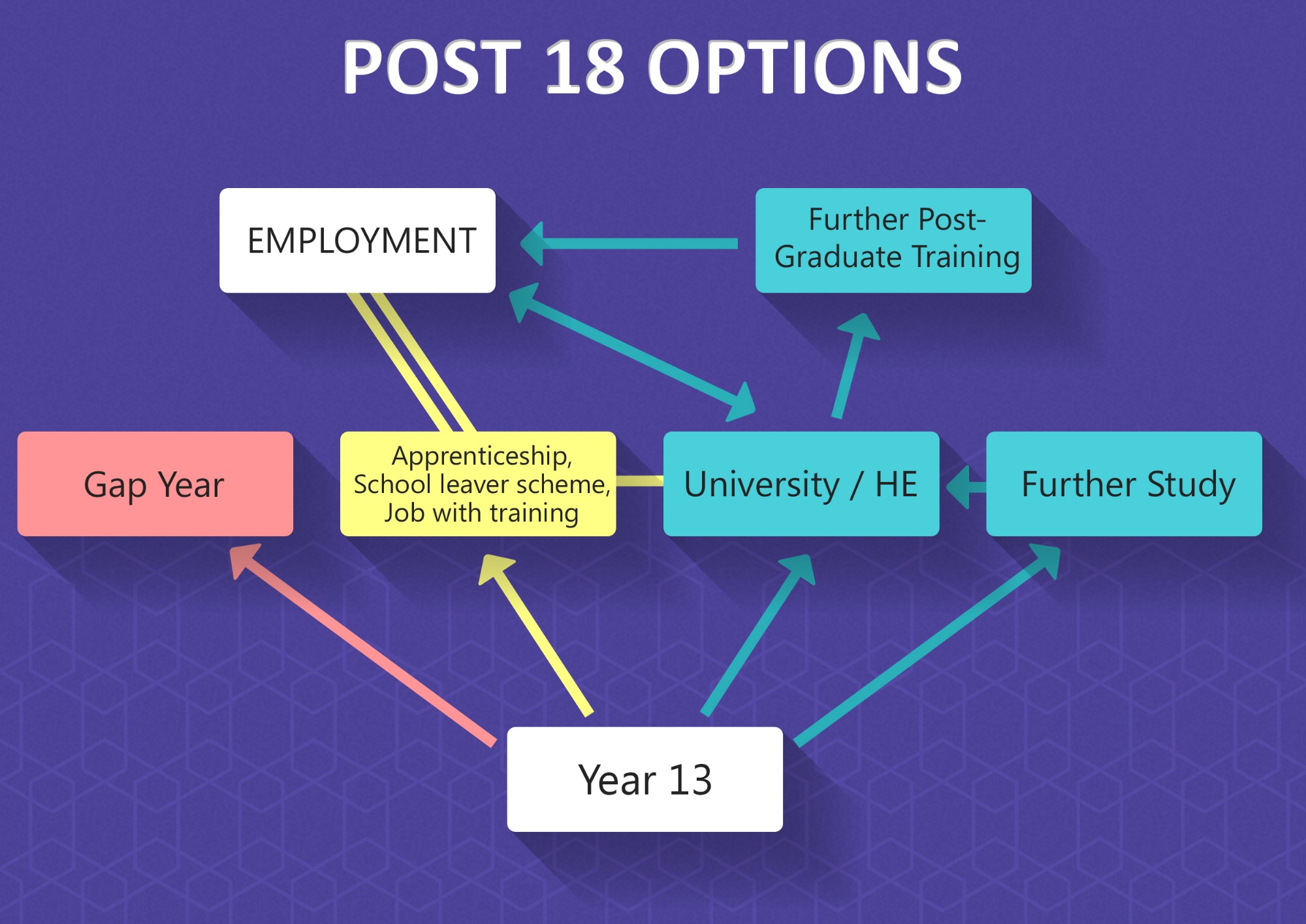 Want a gap year?
A chance to learn more about yourself and develop valuable life and employability skills. You could work and save money for uni or travel, or volunteer and make a difference to others, whilst clarifying your own future career path.
Interested in University?
Prefer to work?
How to get some ideas?
Talk to someone
Speak to our Careers Adviser,Ms Paice (B104, Main School) - ask your tutor how to make an appointment.