Our Staff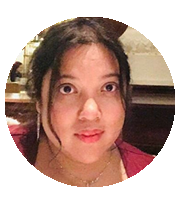 Domini Leong
Deputy Headteacher
I have 12 years of senior leadership experience in multiple schools in Bristol and previously as a Head of English, Whole-School Literacy Coordinator and Local Authority advisor for the London Borough of Southwark. I am also a Cohort 15 Future Leader with Ambition Institute and have a MA in Education from King's College, London. I am the South West's regional chair of the BAMEed Netowrk and also contribute to the Race Equality Steering Group on Bristol City Council. Having faced multiple and complex disadvantages in my own childhood, it became clear to me early on in my career that my purpose and motivation for pursuing a career in education is because I want to make a substantial difference to the lives of young people and their families. As one of the first BAME senior leaders to be appointed in a Bristol secondary school 12 years ago, I have made it my mission to use her experience and knowledge to support and lift up other BAME colleagues, so that all young people can see and aspire to role models that look like them. As an enthusiastic sociologist, I am passionate about challenging all forms of inequality having experienced first-hand the power that a good education, and an inspirational teacher, can have on social mobility. I love working at Cotham for the diverse student population that reflects all corners of the world that we live on. I am also excited to work at Cotham for its inclusive ethos and commitment to improving social mobility.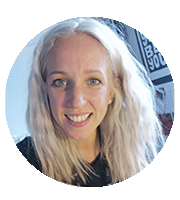 Aimi Potter
Director of Post 16
I'm Aimi and I'm one of the Assistant Heads at Cotham - I lead our Post 16 provision as one half of the North Bristol Post 16 Centre. I've worked at three very different schools in my career and I joined Cotham as part of the Senior team in 2014. I first got into teaching because of one teacher who believed in me enough as a teenager to help me turn things around after a tough period in my life; at Cotham I get the chance to try to repay that debt daily. This really is a special place to work and I feel incredibly proud to be a leader at an organisation that lives and breathes its commitment to inclusivity, and especially to a positive sense of community for LGBTQ+ staff and students. Diversity is a word that gets used a lot at Cotham, but it's more than just a description; diversity at Cotham is also about the daily work we all put in to make this place feel both safe and ambitious for every one of our staff and students. The student experience of Post 16 is such a short, but incredibly important period of time and we take that responsibility very seriously, investing the time and energy to make sure our students learn to both believe in and achieve their potential, whilst building on those skills that will help them live healthy, happy and successful lives long after they have left us.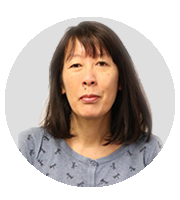 Mary Clarkson
HR Manager
My name is Mary, I am employed as the HR Manager and have been in this role since January 2019.
My heritage is from an immigrant family from Hong Kong. I was born in this country and raised in an exclusively white, working class area in Cornwall. We were one of the first immigrant family into Cornwall and to the town where I grew up. I was the second sibling to go to university.
I graduated from university and then obtained professional qualifications in Human Resource management. Since qualifying I have developed my career in HR; predominantly obtained within educational establishments locally, from nursery schools right up to two Universities. I love working in such worthwhile and rewarding organisations, who are educating and developing the next generation of adults. This role at Cotham school gives me so much pride in what we do and achieve. Cotham School is a great place to work with a fantastic team of committed and dedicated individuals, who are passionate about education and who make a real difference to the lives of young people.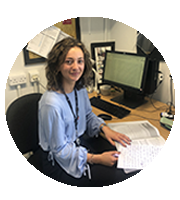 Caitlin Galliers-De Metz
French and Spanish Foreign Language Assistant
My name is Caitlin and I work at the North Bristol Post-16 Center in Cotham as the Year 13's French and Spanish Foreign Language Assistant. Since working at this sixth form, I've been assigned a Mentor position, providing additional support to the EAL students in Year 12. This year, students' education has been significantly impacted as schools have repeatedly reopened and closed. It has been a privilege of mine to bridge the gaps left by interrupted education with extra encouragement, counsel and language learning.
Being a native French speaker and having grown up in a multilingual home, I realised that from a young age, languages have always been, and will continue to be an essential part of my life. I see the unbridled value in communicating in a foreign language, from the travel and career opportunities it offers to the unexpected doors it opens for young people. When I attended Cotham Sixth Form in 2015, I felt lucky to have Ms Swayne, a wonderful and engaging Spanish teacher, who not only helped me discover my love for the language, but motivated me to volunteer in South America for a year. The Head of Post 16 Ms Potter and all of Cotham's teachers championed my ambitions as I successfully fundraised for a year-long volunteering project in Chile.
Just as the staff at this sixth form helped my dream come to fruition six years ago, they continue to inspire students to achieve without limits. This is why, after having graduated from The University of Nottingham with a BA Hons in French, Spanish and Portuguese, I decided to return to Cotham Sixth Form to give back the encouragement I felt so fortunate to receive.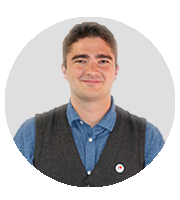 Jack Barber
Staff Governor
I started at Cotham in 2016 as a science teacher, and have quickly got involved with every aspect of school life, running clubs, trips, been Head of House and worked to help keep this school a fun and enjoyable place for staff and students alike. To keep this going and hopefully help more I was elected as one of three staff governors.
I am not afraid to speak my mind and want to help ensure the best outcomes for all staff and students.
I love this school and want to help its development in any way I can. A colleague here said to me 'as soon as you understand why a decision has been made, it makes it easy to support' and I believe I can make this happen.
I have worked at a number of schools across the country and have never been in a school that is as student focused as this one.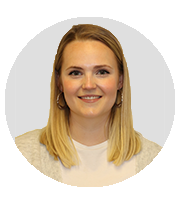 Emily Boys
Science Acting Faculty Leader
I joined Cotham as a Chemistry Teacher in April 2020, during the first lockdown. Despite the school closure, I was immediately welcomed into the faculty and made to feel part of the team.
Since joining the school, I have had some incredible career opportunities. In September 2020 I took on the role of Assistant Faculty Leader for Science and then in February 2021 I became Acting Faculty Leader for Science (maternity cover). I have thoroughly enjoyed my current and past roles, and have learned a great deal as a member of a dynamic Extended Leadership Team.
Cotham is a wonderful school with exciting opportunities. Our ethos, values and vision, which centre on inclusivity and diversity, make it an extremely enjoyable and rewarding place to work.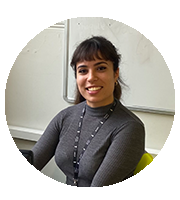 Zizzy Lugg-Williams
Lead Cover Supervisor
I was born in Cardiff, but I grew up in South-East London, and came to Bristol to do my teacher training a few years ago.
Before that, I did my first degree at Oxford University, studying History and French, which I loved. During my year abroad, I lived in Montpelier in the South of France, then worked as a writer and translator at a Parisian magazine – where I was able to go to film premieres and have my writing printed in a major French publication.
After graduating, I took a job as a tutor and found that I really loved teaching. I wasn't finished with living in France though, and so I took a job as an English teacher in Rouen, in Normandy. I was there when the Gilets Jaunes protests were going on, and felt like I was witnessing a part of history.
I love Cotham because there is never a dull day. The students are engaged and interested, and the teachers are fantastic and care so much about their students. I remember when I joined, it was the September after the Black Lives Matter protests, and I was looking to get a job in a school. Cotham was one of the only schools that had a statement on the issue, and wasn't hiding away from it, but was trying to make a difference. I knew that this was the place for me.

Alan Wilson
Maths Teacher
After University in Hull I stumbled into teaching English as a Second Language at a small University in rural China. I hadn't planned to teach but I stayed for 2 years teaching English from primary children to adult classes.
Living in China changed my life and my outlook on the world. I came back to the UK and worked on the Foreign Exchange trading floor at an investment bank. I worked there through the Global Financial Crisis and saw the culture of the industry change, so I packed my bags again and headed off to travel.
After a couple of years in Australia doing a range of activities I again found myself teaching in China. I met and married my wife and had our first child. We then moved to the UK together, and I studied for a MA in Intercultural Education and Internationalization at Durham University.
Next we toured the UK, driving around for a month until we found somewhere we both loved. We arrived in Bristol the night before the balloon festival and the whole of our first day here the sky was filled with balloons. We both knew Bristol was going to be our forever home. It felt magical, and still does.
I wasn't a formerly qualified teacher in the UK so I enrolled at the University of the West of England to study a PGCE for Secondary Maths and Business Studies. My first position was teaching at a secondary school in North Somerset where I stayed for 4 years.
I am delighted to join Cotham School, at the heart of the city we fell in love with. Everything I travelled the world looking for is here. The rich cultural diversity, the opportunities for new experiences, inclusion and respect. I'm extremely excited to be here and know I'm going to learn as much from our students as they will learn from me.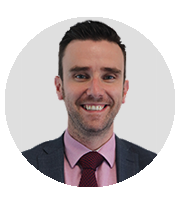 Gary Buchanan
RE Teacher
How did I start my Career? I did a BA Theology & Sociology at the University of Bristol and then my PGCE also at Bristol. I loved my time living and studying in Bristol. I have always wanted to be a teacher and worked in Gloucester county for 10 years before moving to Cotham in 2021.
Why Cotham?: The diverse history of the school always intrigued me. It has adapted over time and changed to become a fully comprehensive school, with a very positive feeling and a great reputation for staff satisfaction within the profession. Also, it is in the city of Bristol which I absolutely love!
Favourite thing about Cotham so far: The sense of community. I have felt immediately welcome here in such a short period of time by both students and staff, especially the Humanities Faculty.