University
- Research before you apply – see below for useful info & links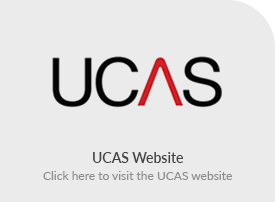 - Talk to other people
- Attend UCAS Convention in Year 12
- Go to open days at universities of interest
- Get advice from:
Ms Paice - choosing the right course/route
Mrs Beaver - applying to university & student finance
1. JARGON-BUSTER
HE stands for Higher Education, i.e. Post-18 learning that takes place at a HEI = Higher Education Institution which awards academic degrees and university level qualifications. It could be a university, a college or a conservatoire
Conservatoires are specialist HEIs which focus on developing performance skills in music, dance and/or drama.
Undergraduates study for a first degree e.g. BA = Bachelor of Arts; BSc = Bachelor of Science.
Postgraduates study for a further degree (e.g. Masters to get MA or MSc, or Doctorate to get a PhD) or a vocational qualification e.g. PGCE = Postgraduate Certificate in Education.
UCAS (the Universities and Colleges Admissions Service, www.ucas.com) processes all applications for entry to UK HEIs. It is the definitive database of all undergraduate courses and can tell you which Level 3 subjects and grades (or points) are needed for different subjects and HEIs.
The UCAS Tariff chart shows UCAS points equivalents for all qualifications and grades (see https://www.ucas.com/ucas/tariff-calculator)
UCAS Clearing is how universities and colleges fill any places they still have on their degree courses. It is usually open from July to October and is an ideal way to find another course if you want to apply late or you didn't get any offers or the grades you expected.
UCAS Extra enables you to apply for alternative places if you get no offers from your first five choices.
UCAS Adjustment enables you to apply for courses with higher entry requirements if you get higher grades than expected in your exams.
2. WHY GO TO UNIVERSITY?
It may be a requirement for your chosen career.
You will develop valuable transferable skills which can make you more employable.
You can develop your independence as a young adult if you live away from home.
Better qualified people get work more easily: there is still a premium on graduates as long as they have some work experience too.
3. WAYS TO GET A DEGREE
Go to university full-time, straight from school at 18 or 19.
Go to university after a gap year or two.
Get a degree apprenticeship where the employer pays for your degree
Get a job and do a degree part-time – maybe with the Open University (www.open.ac.uk).
4. TYPES OF FIRST DEGREE COURSE
Normal Honours Degree
Usually lasts 3 years and leads to a Bachelor's degree (e.g. BA, BSc, BEng)
Sandwich Degree
Usually lasts 4 years of which one is spent working in industry or an organisation relevant to your course. This gives real-life experience and makes you more employable when you graduate.
Tuition fees are reduced in your year out and you usually get paid whilst on a work placement that is part of a degree course.
Fast Track Degree
Fast-track courses allow you to get a full Bachelor's degree in just two years.
The workload is heavy so be prepared to work hard!
Total tuition fees are the same as for a 3-year degree but you would only need 2 years' living costs.
Foundation Course/Year/Degree
Do not confuse these!
A foundation course is a one year Level 3/4 qualification, e.g. Art Foundation diploma course.
A foundation year enables you to get up to standard before moving onto an Honours degree. Entry requirements are lower, but you must pass the year to allow progression.
A foundation degree (FdA, FdSC) is a two year Level 4/5 course which can be upgraded to an Honours degree (Level 6) by doing an extra year. Many are based in FE colleges initially.
5. CHOOSING A SUBJECT/COURSE
What qualifications are needed to get into different jobs/careers? Read appropriate job profile pages here:
National careers service
To find degree subjects and courses that might suit you try:
To see all the courses for a particular subject use search button for typical grades required by different universities see Heap's Degree Course Offers which is in the Library.
If you are interested in studying abroad as an undergraduate, ask your Careers Adviser.
6. CHOOSING WHERE TO STUDY
For a map of all UK universities, colleges & conservatoires offering degree courses see: UCAS map
Take care with league tables that tell you which universities are "best" for different subjects - they are compiled from historic data which may be inaccurate by the time you go there. For good advice see:
The uni guide
If you want to compare universities and their courses, try these sites:
If you are in North Bristol Post-16 Centre, you will be able to access a subscriber service called Unifrog which you will be given a login for.
7. HOW MUCH WILL IT COST?
Students from England currently pay up to £9,500 per year for an undergraduate degree. However, loans are available to cover the cost of both tuition fees and maintenance (accommodation, food, course materials, etc) and you will not have to pay these loans back until you are earning at least £26000 p.a.
For information about financing different types of degree courses, including a student finance calculator, and to apply online, see: Student finance
Many Universities have funds available to help you in the form of:
Bursaries for students from low-income households.
Scholarships for students with a particular skill or aptitude (sport, music, academic, etc).
Every institution is different so research what funding is available before you apply.
For more about student finance see UCAS
For good advice about managing money as a student see Money expert
8. APPLYING TO UNIVERSITY
Get familiar with the application process via the UCAS website: which has very detailed information.
9. EXTRA TESTS
Some universities set extra tests for applicants – particularly medical schools and Oxford & Cambridge. Common tests include:
BioMedical Admissions Test (BMAT) - for entry to medicine, veterinary and biomedical science courses:
BMAT
UK Clinical Aptitude Test (UCAT) - for medical & dental schools: UCAT
Law National Aptitude Test (LNAT) - for entry to law: LNAT
Oxbridge tests -
For more information about which universities use admissions tests see: UCAS
Ask the Mrs Beaver for a form to register for these tests in school
10. TO GET A DEGREE WITHOUT GOING TO UNIVERSITY, CONSIDER...
a) Work-based learning
Usually you study and work at the same time, gaining valuable work experience whilst being paid a good salary and graduating without a student loan to pay off, but sponsored degrees may involve full-time study and work during the holidays.
b) Distance learning/part-time study
If you are motivated and able to study independently, you can avoid studying full-time at a traditional university by doing a part-time degree course or a distance learning qualification whilst you are working:
The Open University is the leading distance learning provider. You need no formal qualifications to study with the OU and their fees are much lower: see www.open.ac.uk
11. The ultimate guide to studying abroad as a UK student